Essential Mobile Accessories You Must Have
There is no doubt that current smartphones are excellent. Android and iPhone with incredible operating systems that feature top apps and games. So, these days, you receive a fantastic deal when you get a new smartphone. However, these smartphones fit in our pockets but reduce the importance of many other gadgets. From calculators and alarm clocks to highly effective cameras and other things in between, we use all these in our phones.
Although nothing is perfect, the constantly growing market for phone accessories compensates for any drawbacks. Moreover, smartphone capabilities can be enhanced with the help of fantastic accessories. Do your latest smartphones have a headphone jack or not? There are a lot of options available to choose from. Do you want to protect the intricately designed product from damage? A smartphone case or protector will be helpful. Likewise, the power bank is a must-have accessory to avoid battery-down issues. While there are a few accessories specially designed for some smartphones, others are compatible with every device.
So, in this guide, we look at the most essential smartphone accessories that you need to buy for your smartphones
Portable Chargers
Everyone tries to buy portable chargers or power banks these days to keep their smartphones charge while doing important work or playing games. No matter what the battery capacity your phone has, it is not enough. Moreover, your phone battery drains in quick time if you use the camera, or play games continuously. GPS navigation is another factor involved in the loss of phone charging. A portable charger makes sure that you don't have any problem with a dying phone battery.
Selfie Stick
Selfies can be taken with a phone rather easily, but it can be tough if you are taking a lot of pictures or holding a phone at a weird angle. Your hand may become slick and your arm may grow fatigued. It is worse to drop your phone and end up with your screen cracked. One of the great leverage that selfie sticks provide is capturing more subjects from a camera. With the help of a selfie stick, you can capture beautiful landscapes and places including yourself. Selfies are popular right now, so if you enjoy taking them, you must be intending to purchase a fantastic selfie stick. Whenever you are interested to purchase a selfie stick, make sure that the selfie stick is more minor, draws attention to profoundly movable support, and can be stretched to 19-inches.
Headphones And Earphones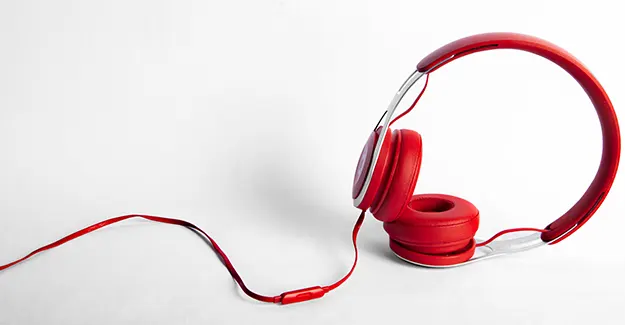 Many people also use headphones and earphones, and it is becoming a vital part of our daily life. These earphones are very useful to listen to phone calls, streaming favourite shows, and enjoying music. Headphones are also helpful to edit or adjust sound quality both in audio and video. Nothing can match the benefit of headphones during virtual conferencing as it allows you to focus on the video. Most people use earphones in the gym during workouts. Overall, it's wonderful to be able to enjoy your own entertainment without disturbing your neighbours if you have friends or family.
Cases And Covers
Cases and covers are the first things people buy for their smartphones. It is necessary to purchase smartphone cases to avoid scratches and harmful damage to your phone. Some covers protect entires mobile phone and some save the phone body only. There are many types of cases available in various designs, styles, and colours. Nowadays, you can also add custom designs to your smartphone cases according to your choice.
USB OTG Flash Drives
There are numerous uses for the Android smartphone's USB OTG function, which has been around for a while. You will be able to view or transfer files from one memory to another by connecting flash drives to your smartphones. These drives are also helpful to connect devices Having said that, it is particularly useful if your smartphone has moderate internal storage.
Screen Protectors
The screen protector is an important smartphone accessory because the screen display gets scratched after some time. Therefore, it is recommended to apply a screen protector. Apart from that, it is the most inexpensive purchase that provides a high amount of protection to the screen. So, buying screen protectors is an investment worth making.
Portable Bluetooth Speakers
Some smartphones offered quality speakers and sound, while some have dull sound quality. Therefore, it is nice to get portable Bluetooth speakers that you can carry with you on your different trips. These Bluetooth speakers will keep going in any environment and they are water resistant as well.
Smartwatches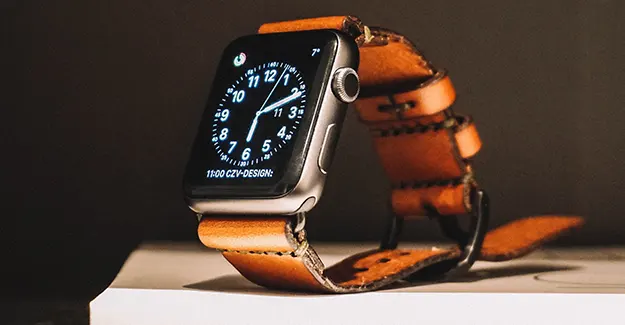 Due to its multipurpose uses, a smartwatch is a mobile phone accessory and is a must-have accessory for everyone. You can use voice assistant, attend calls, ask questions and manage notifications as well. The latest smartwatches have additional features like fitness trackers and health checkers. Some smartwatches become your travel advisor as well by pointing out the directions. Furthermore, smartwatches have a "find phone" as well, this features allow you to ring your phone with your smartwatch whenever it is displaced or hidden.